Lodge Cottrell is one of the oldest and most respected air pollution control companies in the world.
The Lodge Cottrell US division understands that rapid global expansion requires the industries we serve to keep up with consumer demand while addressing evolving environmental issues. Our division is focused on all aspects of air pollution control (APC) including consulting, equipment design, testing, inspections & audits, and spare parts & aftermarket support.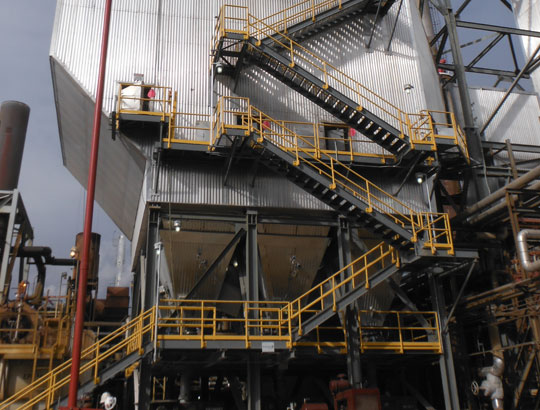 Consulting
We help clients achieve high efficiency emission control while reducing costs by collecting and analyzing data that predicts current system performance and identifies system enhancement options.
Equipment Design
We specialize in electrostatic precipitators (ESPs) and filter/baghouse systems. Our ESPs moving components are outside the gas stream, allowing for on-line maintenance reducing periodic outages, and lowering operating and maintenance costs.
Testing
We offer in-house resistivity testing to analyze various sorbents and determine their impact on ESP performance.
Inspections & Audits
We provide ESP and fabric filter inspections including tolerance checks, ash buildup assessments, component wear examinations, and proper operation and calibration evaluations.
Spare Parts & Aftermarket Support
We provide OEM Lodge Cottrell spare parts and aftermarket support including ducting repairs and installation oversight during process plant erection, commissioning, and operation.
Innovative APC Technology
We provide state-of-the-art air pollution control equipment for many industries including power generation, oil & gas, biomass, and industrial processes. We have partnered with clients to design and install more than 4,500 plants worldwide. Our plants are known for their low capital costs, high efficiency, minimal maintenance, low operating costs, and industrial utilization of by-products.
Lodge Cottrell's long-term success and legacy are attributed to our Founder, Sir Oliver Lodge. In 1883, he pioneered the use of electrostatic precipitation for the collection of dust particles. This innovation led to an improved standard of living for much of the population since the technology was used to clean the chimneys needed to fire industry and create wealth. Today, our people, technology, and ethical business practices continue to position Lodge Cottrell as the world's leading specialist in air pollution control.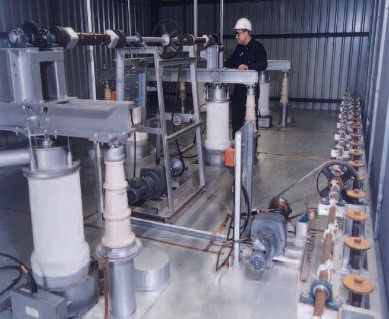 Precipitator Upgrade Options
Rigid Pipe and Spike Electrodes
Virtually unbreakable compared to common strung mast and wire frame electrodes. Benefit from longer production runs and reduced maintenance.
Magnetic Impact (MI) Rappers
Located completely outside the ESP, MI rappers allow for on-line maintenance – no need to de-energize the system. Flexibility to reduce emissions with nearly unlimited rapper adjustment capability.
Custom Collecting Plate Designs
Solid shop welded or panel assembly type collecting electrode plates are designed for new equipment or to retrofit various sizes in any OEM supplied precipitator.